Our story...

Both born and raised in Northern Michigan.  We've lived here most of our lives.  Our families have been here since the 1820's and 1860's.  A rich history of farmers, railroad engineers, loggers and soldiers.  In later years a history of butchers, seamstresses, bakers, salesmen, linemen, factory workers, teachers, writers and business owners.  My husband's family were some of the first to help establish Maryland serving on the colonial council.  My family has served in civic positions such as the mayor.  We understand the meaning of hard work, civic duty and patriotism.  Adventure and travel is also in our blood.  My family have been snowbirds since the early 1970's.  Spending time as a teenager in the temped island waterways of southern Florida, I developed a deep love of the Ocean like my love of The Great Lakes.  That grew my desire for exploring.  After graduating college I traveled extensively in my 20's and 30's.  Rafting the Colorado River, zip-lining in Jamaica, diving into a Mayan Cenote in Mexico and mountain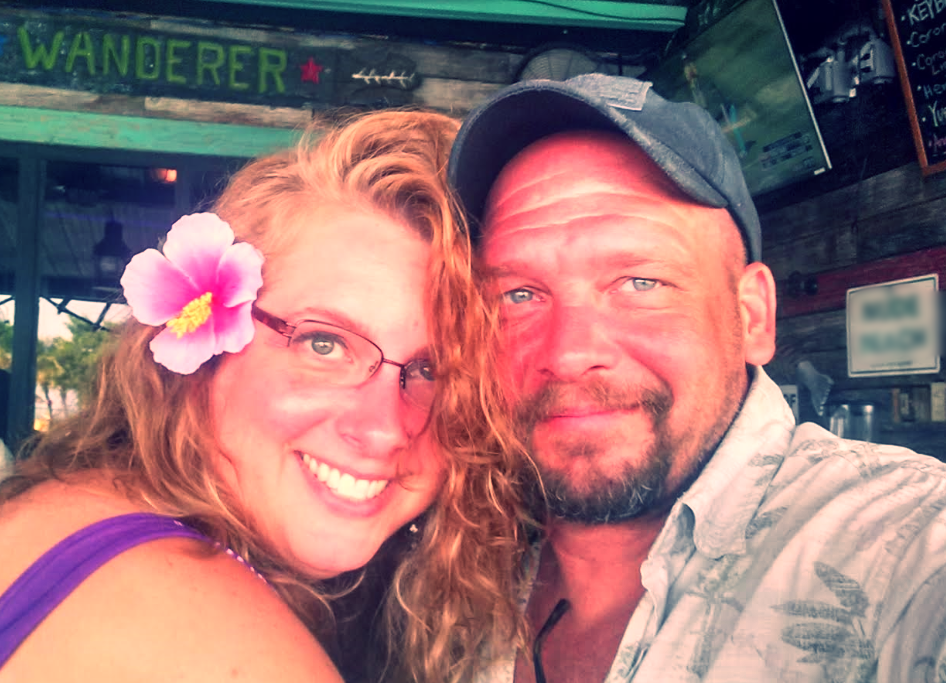 biking down a Hawaiian volcano were just some of my adventures.  Along the way tasting and discovering new wines!  This led me to the Fruit wines of Florida.  I grew up knowing Michigan wines which gave me the idea to feature unique wines you've never heard of from smaller, family owned and operated wineries.

While living in Chicago as a licensed insurance professional I worked for a family winery out of Northern Illinois for FUN.  It was there that I gained extensive training and experience in their busy Chicago tasting room.  Which gave me the idea and the desire to do this at home.  Bringing that inspiration back to Gaylord with me.  Mike had adventures of

his own welding steel hundreds of feet up, submitting ideas for inventions, designing equipment for companies and owning a business.  We take a very openminded, adventurous approach to wine and think it should be experienced!  Our Island style combined with traditional and professional industry knowledge is something we want you to benefit from and enjoy. 

Great relationships with our wineries and customers is what we pride ourselves in.  We believe in quality, individual ideas and expressive creativity.  Backed by our combined nearly 40 years of prior business ownership, customer service, sales, business and marketing degree along with a bit of creative genes we gave up our careers to follow a dream.